1
« on: November 06, 2014, 12:18:31 PM »
November 6th, 1861
Jeff Davis is formerly elected as the president of the Confederate States of America, one year to the day after Lincoln was hired for HIS new job. Also from Kentucky, and bearing an odd resemblance to Abe, the similarities stopped there. Davis graduated from West Point and served in the Black Hawk wars in 1832 and fought and was wounded in the Mexican War 10 years later.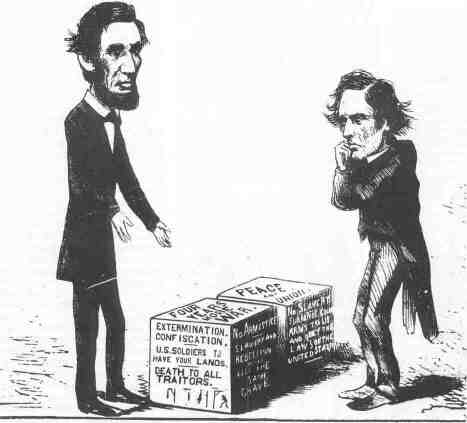 Cartoon ran by the NY Illustrated News depicting Lincoln as the towering benefactor and Davis the cowering, traitorous midget
His first wife was the daughter of General Zachery Taylor. After military service he was appointed to the Mississippi senate and later served as Secretary of War under President Franklin Pierce. After his election to lead the South he wrote "Upon my weary heart was showered smiles, plaudits, and flowers, but beyond them I saw troubles and thorns innumerable."